Forecast
Warm, Humid Saturday-Sunday; Showers Memorial Day
The summer preview continues for the start of the Memorial Day weekend before a cold front brings rain on Memorial Day. The showers may be enhanced by tropical moisture from the storm that should become Bonnie near the Southeastern United States coast.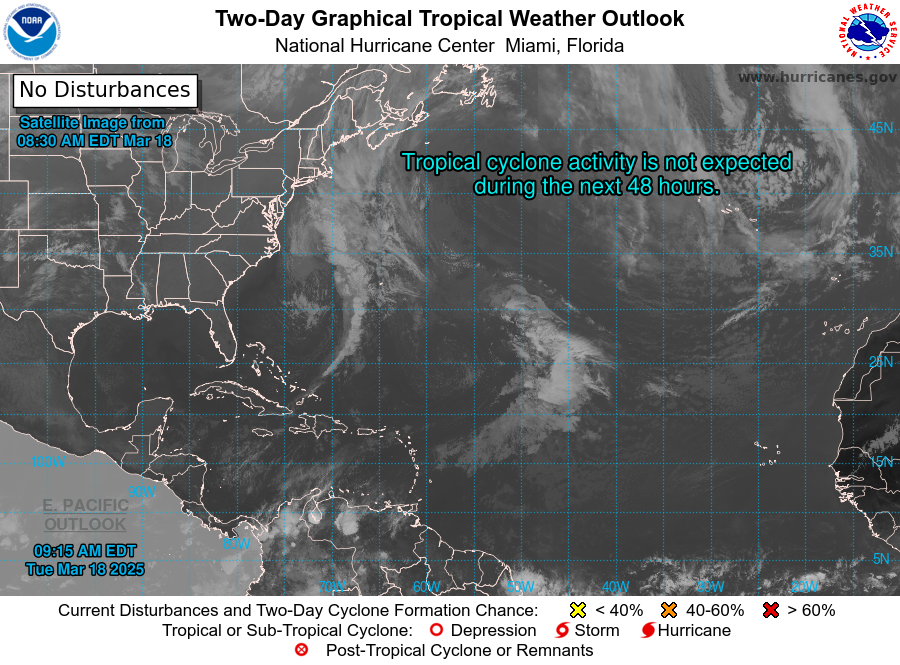 SATURDAY
Early clouds and fog will burn off to hazy sunshine. It will be hazy and humid with highs in the upper 80s to low 90s inland, and 70s to low 80s at the coast. An afternoon t-storm cannot be ruled out, but most will stay dry. Dew points in the mid to upper 60s will make it feel like the dog days of summer.
SUNDAY
It will be a mild and muggy start to the day. Lows will be in the mid 60s with some clouds in the morning. Skies will likely become partly cloudy in the afternoon. Once again, the temperature will soar to near 90 inland, while it stays cooler near the coast and bay. Scattered t-storms are possible in the afternoon and at night.
MONDAY
An approaching cold front combined with moisture from the tropical system near the Carolinas will bring showers and thunderstorms on Monday. It's a little early to say when the best chance of rain is, but it is unlikely that the entire day will be dry or wet. Highs will be in the 70s with a tropical feel.
MIDWEEK
Dry weather returns on Tuesday. Look for highs in the upper 70s to mid 80s with mostly sunny skies. It will turn a bit cooler with lower humidity Wednesday into Thursday as high pressure over Eastern Canada leads to a pleasant easterly breeze. It likely stays dry through the midweek.